ABUSE…
WHY in the world does it still exist?
WHY does it continue?
WHAT is it?
How can WE OVERCOME IT?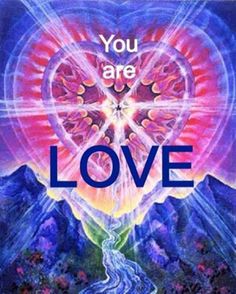 Simply put LOVE is the ANSWER.
TRUTH IS AT THIS POINT IN ILLUSIONARY TIME.
LOVE IS A PROCESS, A PRACTICE, COMPASSIONATE ACTION.
THESE ARE THE TOOLS WE ARE GUIDED TO USE AS WE EACH JOURNEY THROUGH THE PROCESS OF CLEARING THIS abuse ENERGY FROM OUR PERSONAL AND COLLECTIVE PSYCHE / BODY.
What is it?
Abuse comes in many forms: mental, emotional, physical, subtle and overt to name a few.
Where does it come from?
FEAR and LACK. CONTROL and desire for POWER. EGO.
Why does it still exist?
This is the touchstone of this writing today. The reason I AM guided to share this message. . It exists because WE ALLOW IT TO. WE in many ways, continue to abuse ourselves with our thoughts, OUR ACTIONS, OUR SILENCE.
Many of us who, through experience, oughta know abuse is not a solution, yet we continue to feed the abuse in subtle and sometimes overt ways. WE abuse ourselves, through thought and often lack of ACTION.
NOW WE ARE ALL CALLED TO SHIFT GEARS NOW – THE COSMOS SUPPORT THIS EXPANSIVE SHIFT. WE SUPPORT THE SHIFT BY ALLOWING and STEPPING INTO PEACEFUL POWER THROUGH COURAGEOUS ACTS OF SELF LOVE.
NOW IS THE TIME TO CLEAR THIS OLD ENERGY PATTERN FOR ALL TIME.
WE ARE ALL doing this SACRED work. Through OUR PHYSICAL BODIES, OUR SACRED LOVE LIGHT VESSEL. WE ARE CLEARING stagnant and unsupportive energy that has been within for a very long time. These energies are no longer WELCOME WITHIN THE NEW EARTH PARADIGM WE ARE LIVING WITHIN.
ACTIVATION WITHIN IS TAKING PLACE NOW THROUGH OUR HEART.
THROUGH ACTIVE PARTICIPATION, IN POSITIVE WAYS WITHIN, WE ARE CLEARING THIS PATTERN ONCE AND FOR ALL TIME, FOR THE GREATEST AND HIGHEST GOOD OF ALL LIVING BEINGS.
AS WE SHIFT INTO THE ABUNDANT INFINITE POWER OF LOVE – SELF LOVE. WE OFFER LOVE TO OURSELVES IN ALL CONDITIONS. WE WALK THROUGH OUR PAIN LOVINGLY, COMPASSIONATELY, GENTLY.
WE HEAL,
WE GROW,
WE LOVE.
WE LEARN TO EMBODY THE LOVE THAT WE ARE.
WE OPEN, WE EXPAND, WE GROW FROM FROM THE INSIDE OUT.
WE LEARN TO BE LOVE AND PRACTICE LOVING KINDNESS, COMPASSION
AS WE LEARN AND MASTER OUR LESSONS IN BEING LOVE, WE SHOW OTHER DEAR SOULS, DIVINE LIKE US, THE WAY HOME TO THE LOVE WE EACH ARE.
THE WAY IS. ALWAYS THE JOURNEY, WE EACH TAKE WITHIN. THIS IS WHERE ALL MAGICAL, ABUNDANT, FUN LOVING, JOYFUL, CREATIVE, JOURNEYS BEGIN.
WITHIN.
NOW LET US EACH, HEART TO HEART, DO OUR PART, USE OUR VOICE, COME COURAGEOUSLY OUT FROM THE SHADOWS AND PUT A FULL STOP TO THE NONSENSICAL ABUSE.
IT BEGINS WITH ME.
IT BEGINS WITH YOU.
TOGETHER WE ARE SHIFTING OUT OF THE OLD OUTDATED COMPLACENT WAY.
TOGETHER WE ARE GRACEFULLY STEPPING INTO AND ALLOWING THE NEW.
I LOVE YOU AND YOU AND YOU AND YOU. I LOVE ALL THAT I SEE.
AND FINALLY, GRATEFULLY I LOVE ME ENOUGH TO STOP THE ABUSE.
THANK ALL OF YOU COURAGEOUS WARRIORS OF THE SACRED HEART OF LOVE. LET US ALL FROM WITHIN LIGHT UP THE SACRED HEART OF LIGHT UPON MOTHER EARTH.
ONE BY ONE.
HEART TO HEART LET US EACH DO OUR SACRED PART AND STOP IN ALL FORMS THE ABUSE RAMPANT UPON MOTHER EARTH….SUBTLE OR OVERT.
LOVE IS THE ONLY WAY TO OVERCOME, PROSPER AND HEAL THE HEART OF HUMANITY. LOVE ONLY LOVE IS THE WAY. IT IS THE ANSWER TO ALL THAT AILS THE HUMAN HEART UPON THE EARTH. LOVE, IT IS WHO WE ARE!!!
Sending so much LOVE and GRATITUDE to YOU and YOU and YOU and YOU. May it FLOW to and through me TENFOLD. LOVE, ONLY LOVE.
Namaste, Lisa