Dear Bright Shining ONES,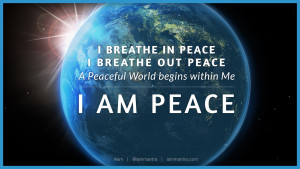 Deep WITHIN YOU there is a LIGHT that SHINES so bright. Within this LIGHT there is PEACE, HOPE, UNITY and JOY. Our LIGHT IS FUELED by the LOVE that WE EACH ARE.
At this moment in time, we are guided to HOLD  THE LIGHT, ANCHOR THAT LIGHT through our bodies down into MOTHER EARTH. Our thoughts and prayers are wonderful tools that offer comfort and support. YET THE FINEST MOST RIGHTEOUS WORK WE ARE CALLED TO DO IS TO STAY IN OUR HEARTS and filter ALL WE SEE, HEAR and FEEL through this SACRED SPACE.
As we practice using our heart as a filter for ALL WE WITNESS, WE WILL SOON UNDERSTAND EVERYTHING IS NOT QUITE AS IT SEEMS. Remember if it doesn't feel, see or smell right, it likely is not in our best interest to ingest it.
HOPE IS A BEAUTIFUL QUALITY TO CARRY WITHIN EACH AND EVERY DAY.
I FEEL, SEE and SENSE SO MUCH LOVE AROUND US, WITHIN US. NOW LET US ANCHOR THIS LOVE, LIGHT THROUGH OUR PHYSICAL BODIES INTO MOTHER EARTH. AS WE DO KNOW THAT SHE TOO IS GOING THROUGH A MASSIVE CHANGE, which will at times look like messy destruction, yet in TRUTH it is necessary for the REBUILDING THAT IS NOW TAKING PLACE. WITHIN US FIRST and THEN IT REFLECTS OUT.
STAY IN YOUR HEART, HOLD PEACEFUL THOUGHTS and REMEMBER THE LOVE THAT WE ALL ARE.
I BELIEVE IN YOU. I BELIEVE IN US. I BELIEVE IN HUMANITY. WE ARE ONE.
Namaste, Lisa