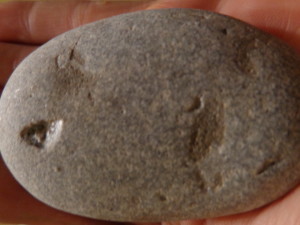 Divine Sisters and Brothers of the LIGHT, I AM excited as I, begin to write and share with you, as I have been guided to share in a more AUTHENTIC way for a long time.  Resistance if futile. So as I sit here, riding some big energetic waves,  thanks to OUR most recent New Moon, in Virgo, I look forward to, without fear removing my masks, and sharing the Wisdom WITHIN my SACRED HEART WITH ALL OPEN TO RECEIVE.  
Today's edition of AUTHENTICALLY ME, is going to FOCUS on HORUS.  
Who is HORUS you say?  My knowledge of him is limited, yet what I do know is that he is the Ancient Egyptian Falcon headed God, who, in death, manifests as OSIRIS.  It is also BELIEVED that he is the son of the Goddess Hathor.  I AM sure there is much more to him than I share here.  
What I AM  guided to share is how, everything WE see, interact with and observe ARE CONNECTED.  Many of these interactions bring us   messages, if WE ARE OPEN TO RECEIVE.  IF WE BELIEVE, ALL ARE MESSENGERS.    
Over the past couple of days, one such MESSENGER for me has been the beautiful FALCON.  I was gifted not once, but twice with rather close fly-by's.  For the past few years, I have been visited by a fair number of FALCONS.   Needless, to say, I understand, FALCON to BE a link, for us to past lives, often times they travel with us from lifetime to lifetime.  They were known to be the companions of Royalty.  Divine Royalty, NOW is what I AM told.  
I expressed GRATITUDE for the connection and carried on with my day.  
Yesterday after I had completed sharing messages for the New Moon Ceremonial Circle https://www.facebook.com/events/1086800248014176/  I was compelled to go for a walk.  Stroll the beach and see what treasures, I could find.  It didn't take long until, I was presented with a beautiful rock, which I have shared with this post.
Instantly, I felt HORUS, Egypt, Pyramids, Temples, Sacred Mystery.  For some this may seem a bit much from a rock, yet it was real.  I felt HORUS walking with and I also felt him guiding me along the walk.  I did find some other treasure, yet this was the most profound.  
I asked Horus, if he would offer me some guidance for NOW.  I inquired about how WE can each step into OUR PERSONAL POWER?  Here is his response…..
HORUS SPEAKS
"Thank you for asking Beautiful Heart, here is my reply….
TO HARNESS/CLAIM YOUR PERSONAL POWER, ONE MUST ACCEPT THEIR PSYCHIC DIVINITY.  YOU EACH ARE SUCH GIFTED CHILDREN OF THE LIGHT.  BORN TO MOTHER EARTH TO SHINE THAT LIGHT.  ALL ARE CHILDREN OF THE COSMOS, BRIGHT SHINING STARS, EACH IN THEIR OWN RIGHT.  SHINING THEIR OWN EXPRESSION OF ONE LIGHT..  BE ALL YOU CAME NOW TO BE.  YOU KNOW THAT WHICH YOU CAME FOR, IS WRITTEN IN THE STARS.  CLAIM YOUR BIRTHRIGHT, BRIGHT SHINING ONES, I SEE YOUR LIGHT.  ALL THE BRILLIANCE THAT  YOU ARE.  TIME NOW FOR YOU TO TRULY BE YOU.  STAY TRUE.  JOURNEY WITHIN THE COSMOS OF MY ALL SEEING EYE.  HONOUR ALL THAT YOU SEE THERE.  I SUPPORT YOU AND WANT YOU TO KNOW MANY BEAUTIFUL TREASURES ARE TO BE FOUND WITHIN YOU."
I AM SO GRATEFUL TO HAVE RECEIVED THAT MESSAGE, AND NOW TO SHARE IT WITH YOU, MAKES MY HEART SING, WITH JOY!!!
Another piece of information HORUS presented me with was Lilith as his DIVINE COMPANION, SACRED LOVER.   I was rather shocked by this presentation as not an hour earlier Lilith came through as a guide for Our Virgo New Moon.  Here is what she wishes to share with US at this time….
"HONOUR YOUR SEXUALITY, FOR YOU ARE SACRED.  ALL IS ONE AND MUCH IS HEALED THROUGH SACRAL CONNECTIONS.  MUCH WOUNDS ARE ALSO PERPETUATED AND AGGRAVATED THROUGH THIS SACRED CONNECTION. HONOUR YOURSELF, ALL OF YOU.  TRUST YOUR HEART AS A GUIDE AND INFLICT, NOR ACCEPT ANY MORE WOUNDS.  ALL IS ONE, ALL IS HEALED.  LET LOVE/LIGHT RULE.  GUIDE AND NURTURE YOU OUT OF YOUR DEEP DARK WOUNDS.  YOU CAME HERE TO HAVE FUN.  DO NOT HIDE IN THE DARKS SHADOWS OF THE EGOIC HUMAN MIND.  YOU ARE A DIVINE SOUL.  COME TO LET YOUR SOUL LIGHT/LOVE SHINE.  COME OUT OF THE MIND AND PLAY.  LET LOVE/LIGHT GUIDE YOUR WAY.  DON'T DELAY.  SACREDNESS IS THE ORDER FOR TODAY.  NAMASTE, Your Sacred Holy Sister Lilith"
Well my friends, there you have AUTHENTICALLY ME for today.  Time to go play NOW.  
I LOVE YOU, THANK YOU FOR SHINING YOUR LOVE/LIGHT IN MY LIFE.  
Namaste, Lisa xo