INTERACTIVE Messages from your HIGHER SELF
Wishing you ALL a MAGICAL weekend filled with YOUR OWN DIVINE LIGHT.
Allow yourself to take a moment to connect with your HIGHER SELF VIA YOUR HEART. When ready ALLOW yourself to be lead by your heart to a card on the top and one on the bottom. These message will support the current lessons of ASCENSION / INTEGRATION you are working through on a SPIRITUAL and PHYSICAL level.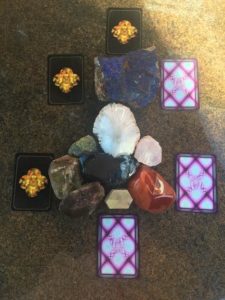 Your message will be posted in 24 hours time, so please check back. Until then I AM GRATEFUL for the likes, comments and shares. LET'S SHARE OUR LIGHT and LOVE for ALL.
In Love and Gratitude, Lisa