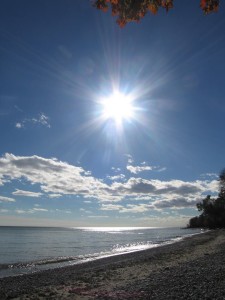 My wish for ALL is,  instead of identifying ourselves as Canadian, American, European, African, Asian or any other identification we give, according to where we live, we begin to understand that WE ARE ALL CITIZENS OF PLANET EARTH.
Our place of residence is secondary to the fact that WE ALL SHARE THE SAME HOME.  MOTHER EARTH. Once we accept this and deeply UNDERSTAND – WE ARE ALL ONE.  Then and only then will be to heal rifts created by man made borders, rules, laws and wars.  Once we understand that WE ARE ONE, there will be no way we could harm each other.  .
It is time WE UNDERSTOOD OUR CONNECTION to ALL.  It is time to begin to communicate through OUR heart.  As we learn to communicate through our heart, we will begin to support PEACE and EQUALITY FOR ALL.  In fact, this is OUR DIVINE TRUTH – WE ARE EQUAL, no exceptions to this.  Each SOUL incarnate knows this deeply WITHIN and each SOUL DESIRES LOVE, PEACE and ACCEPTANCE.  These beautiful SOUL SOOTHING gifts we must offer to OURSELVES FIRST.  
Our CREATOR, HEAVENLY FATHER, GOD, SOURCE and whatever other names we give this energy, wishes it to BE SO.  Regardless of how we address this energy, it is ALL THE SAME.  WE ARE ALL AT OUR CORE, pretty much the same.  Yet we forgot this when we arrived upon Mother Ship Earth.  NOW is a time WE REMEMBER.  
If your deep desire is PEACE UPON EARTH – PLEASE DO LET IT BEGIN WITHIN YOU.  In this way, you have a profound and positive lasting effect on the COLLECTIVE and PLANETARY CONSCIOUSNESS OF ALL.  
Thank you so much for SHINING YOUR LOVE LIGHT UPON MOTHER EARTH.  ALL WHO CALL THIS BEAUTIFUL PLANET HOME, ARE GRATEFUL TO YOU.  
PEACE TO ALL – WE ARE ONE.  
And so it is.  Thank you and AMEN!!!
Sending so much LOVE to you from my post on Mothership Earth, straight to your SACRED HEART.
Namaste, Lisa