Children's Intuitive Chakra Assessment, Balancing and Clearing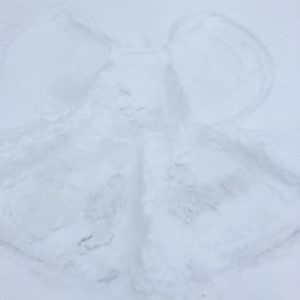 Children these days are overstimulated and as a results stressed, overwhelmed and disconnected. Many if not all of these children I speak of are very sensitive and bright children. Sadly, in this day and age of the working parents/single parent families, our children often get left to entertain themselves. Oh yes, we did too back in the day, the difference is we went outside, we played, we explored and we experienced freedom and adventure. Today though, we live in different times, we parent differently than our parents did, we worry more and our worry begins to affect our children. So instead of going outside to play, our kids, stay in, they watch tv, play with the latest gaming system, surf the net and waste much time and energy on these things. Children are like walking zombies…overstimulated, and inundated with images of violence and fear is instilled and reaffirmed time and again. Programmed to an agenda that is not their own, nor in many instances not of the LIGHT. This is not how it is meant to be!!
So many children today are diagnosed as something….ADD, ADHD, Autistic, whatever the label maybe, they are placed on our children and readily accepted by the masses. Now don't get me wrong, some children may indeed require such diagnosis. Yet I feel strongly that we have placed too much emphasis on medical diagnosis, instead of as parents using our own innate wisdom, when being blessed with such children. There is this great need for conformity and when a child doesn't fit into a particular box we feel that there is something wrong. Nonsense, there is nothing wrong with these children. They are beautiful and Divine Children of God and the Universe. These children are bright beacons of light….they come here at this time with a great many messages for us…they are asking us to wake up!!
I know this to be true as I was gifted with one such child and what a spark of light he is. I am pleased to say that I have always allowed my intuition to lead the way when it comes to him. He is a bright boy who was born with the lights on. He is sensitive, very sensitive indeed and he in many ways does not fit in any pre-ordained box. Thank goodness for that. He is a crystal child and has often lead me directly to the things that would help him most. Crystals, Reiki, Shamanic Healing all of these things we have done and he blossoming. He is a gifted little boy, and as his mother it is such an honour and pleasure.
With this Chakra Assessment, Clearing and Balancing, I will work with my guides as well as those of the child and check in to each of the 7 main chakras. From there I will work to clear and balance them. I will pass along Intuitive messages received, that are meant to serve the greatest and highest good of the child as well as to help you as a parent to this child. I will also ask my guides to direct me to the crystal that will be most beneficial to the child at this time. All sessions, will be video recorded and each child will receive a special message from me as well.