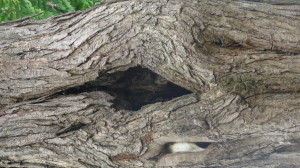 Last evening as I often do, I headed down to the lake.  My happy place.  As I was strolling along the beach, watching a storm roll in there were so many beautiful feelings coming through me.  There was lightening on the horizon and I was captivated by the beauty of the scene unfolding before my eyes.   There is much beauty within the approaching storm if only we open ourselves up to it.
My guides instructed to sit down and write, which I found a wee bit silly because I didn't have a pen and paper with me.  They chuckled and reminded me of the cell phone I had in my back pocket.  They told me to send myself a text, so I did.  The following are the magical messages about LOVE and HEALING that came through as I sat in wonder of the storm blowing in.  It was such a magical experience because as I was writing there we great big flashes of lightening, which I took as confirmation that this was an important message that needed to be shared.
LESSONS LEARNED IN SELF LOVE…..
Only LOVE is real and it is through our hearts that we heal.
Lust fades away and is expressed through the sacral chakra.  It is through this SACRED space that we are each asked to first feel our way and then heal all wounds that reside within.  Wounds that are caused and created by the human condition and the misconception about love and lust.  They are not mutually exclusive, nor are they the same energy.  Love heals within us what lust strips away.
Our sacral chakra is the home of self worth.  Our heart chakra is the home of UNCONDITIONAL LOVE.  It is only love that is real, and it is only LOVE that heals all wounds.  For many of us plenty of our wounds have been self inflicted by the use or misuse of free will choice.  For each and every one of us the healing journey courageously begins within.  Are you ready to walk forward in LOVE?
For those who will, I walk with you.  For those not quite there yet, I walk for you and send you strength and courage as you get ready for your most courageous yet worth while walk yet.  To all I send wave, upon wave of UNCONDITIONAL LOVE.
It is time for us all to come back to a place where our sexuality is honoured and treated as the SACRED offering of LOVE that it is.  Remember dear ones, lust fades away….and then what are you left with?
Be bold, be brave, begin the beautiful healing journey within.
Namaste, Lisa
The beautifully provocative photo attached was taken by me