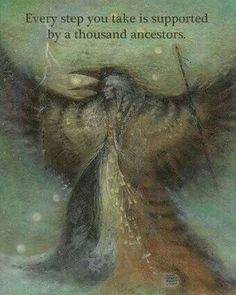 Here is a message that I received from the COLLECTIVE ANCESTOR energy today.  I AM GUIDED TO SHARE WITH ALL OF YOU.
"YOUR VISION IS CLEAR, STAY TRUE TO YOU AND NURTURE YOUR DREAMS LIKE THE SACRED BABIES / CHILDREN THEY ARE. YOUR DREAMS ARE REAL AND ARE INTENDED TO BE YOUR DAYTIME REALITY. WE YOUR FAMILY IN SPIRIT LOVE and SUPPORT YOU. WE DO OUR FINEST WORK WHILE YOU SLEEP, IN THE DREAMTIME. CALL UPON US, WE LOVE YOU."
My wish is that this messages supports and encourages you today.  Talk to your LOVED ONES in SPIRIT, for they are always with you, just beyond the veil. THEY LOVE YOU / US.
Sending so much Love, Lisa