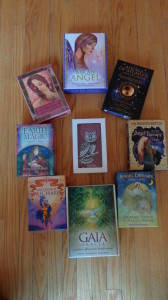 These readings are very detailed and give you a month by month energy forecast.  These readings are also infused with LOVE and HEALING as the messages come through, and are meant to serve as a guide for you on your healing path of the heart.
These very detailed messages include:
quarterly energy themes / teachings
month by month energy themes and guidance
All readings are done by video recording and a private playlist will be created just for you. Playlists contain 18 – 22 video messages, which are available to you at all times.
Currently these readings are offered for the exchange of $222.