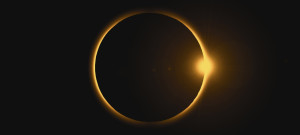 As we approach OUR first eclipse of 2016, and the only Total Solar Eclipse of this year, WE ARE BEing guided to take responsibility for the change required in OUR LIFE. The changes we are asked to make are the ones that support OUR HAPPINESS. This eclipse sets the tone for the coming 6 months and it is truly a step off point for ALL, at this time.
Will you continue to do what you have always done, and expect a different result or will you do something different and make a BRAND NEW START? Welcome you NEW LIFE NOW.
The guidance I AM receiving loud and clear is that it is time to do something different. No longer sit and DREAM about your life. It is time to live it without apologizes, without explanations and without regrets about anything you choose that supports you. YOU / WE were each born with a PURPOSE, A DIVINE MISSION if you will. Many of us feel this and know this deeply, yet WE have spent much time, doubting the validity of what we feel and know. We seek outside for confirmation and / or approval and when it doesn't come as WE expected it to, we withdraw, over analyze and deny OUR very OWN TRUTH. No longer need we do this.
For you see, each SOUL is simply trying to find their way home, and for those of us in the "KNOW" WE need to do OUR part to live in ALIGNMENT with the TRUTH WITHIN OUR HEART because this dear SOULS is OUR HOME.
Set the tone for the coming 6 months by clearly setting INTENTIONS NOW that SUPPORT YOU. THE ENTIRE LOVING UNIVERSE LOVES AND SUPPORTS YOU, ALWAYS!!!
Bright New Moon Solar Eclipse Blessings to ALL….I LOVE YOU!!!
Namaste, Lisa