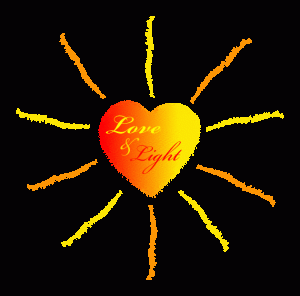 Once per week now fans of my page and my weekly oracle card readings are going to have a chance to win readings with only a $1 donation.
The way that this weekly lotto is going to work is that with a $1 donation via http://www.lisalyle.com you will have an opportunity to win either a 1 card animal or crystal reading.  If you correctly guess both the animal and crystal card for the following week you will win an Elemental reading which includes messages from the fairies, animal guide and crystal reading.
All that is required for you to participate in this weekly lotto is a $1 donation.  Choose from the list below what you think the animal and/or crystal of the week is going to be for the following week.  Your $1 donation entitle you to guess both animal and crystal.  If you get one right you will receive that reading crystal or animal.  If you get both correct you will will an Elemental reading.  1 entry per person per week and your guess should be included in your donation information.  I will track these and inform winners on a weekly basis.  Let the games begin, and make sure you share this special Living in the Light Lotto with your friends.  Good Luck Bright Lights, Good Luck!!
Lists to choose from –
Animal Moose, Coyote, Cougar, Opossum, Deer, Lion, Butterfly, Giraffe, Squirrel, Hawk, Black Panther, Bear, Raccoon, Salmon, Eagle, Wolf, Badger. Elephant, Dolphin, Dove, Horse, Owl, Porcupine, Turtle, Koala, Dragonfly, Pelican, Otter, Antelope, Lizard, Frog, Beaver, Buffalo, Hummingbird, Seal, Lynx, Kangaroo, Raven, Monkey, Swan, Whale, Rabbit, Snake, Fox
Crystals Lapis Lazuli, Ruby, Petrified Wood, Snowflake Obsidian, Amulet Stone (thunder eggs), Chrysoprase, Amethyst, Tiger's Eye, Sodalite, Pyrite, Turquoise, Carnelian, Aquamarine, Green Selenite, Gold with Quartz, Australian Agate, Charoite, Amazonite, Gold, Rhodochrosite, Citrine, Azurite, Malachite, Moonstone, Beryl, Labradorite, Smokey Quartz, Fluorite, Molybdenite, Wulfenite, Prehnite, Amber, Tiger Iron, Rose Quartz, Rutilated Quartz, Rhodonite, Crocoite, Selenite, Tumbled Stones (rainbow healing), Kyanite, Clear Quartz, Stichtite in Serpentine, Calcite, Red Jasper
GOOD LUCK!!
With Divine Love and Gratitude, Lisa