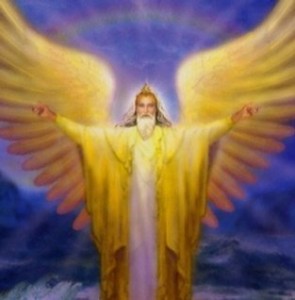 Meet Archangel Raziel
Archangel Raziel is the keeper of Divine Mysteries and he is know as the guardian angel of celestial secrets and the hidden worlds.  This name Raziel means "Secret of God". AA Raziel's speciality is he loves to help heal spiritual and psychic blocks.
He helps us to see, feel, love and accept our shadow self.  He has just whispered to me that he is here to help us to come to terms with who and what we truly are.  He brings light and understanding to darkness.
There a legendary book out there called "The Book of the Angel Raziel" that is said to hold within it the 1,500 key to the mysteries of the universe.  It is said that the knowledge within this book is how Noah learned how to build the Ark.
Call on AA Raziel, to help you with any esoteric or spiritual teachings, he will help you to unlock the door to DIVINE MYSTERIES.
His aura is a beautiful rainbow of light and a wonderful crystals to work with to connect with the energies of Raziel is Clear Quartz.
With Divine Love and Gratitude, Lisa xo